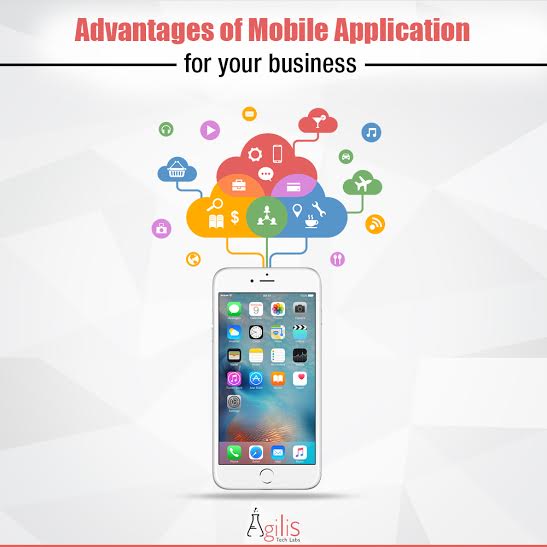 The Advantages of Creating a Mobile Application for Your Business
By the time you complete scanning through this post; mobile stores will add at least two new apps in their tallies. If this doesn't give you an idea about the pace of the app race, probably nothing would. And needless to mention, the
race is becoming more competitive with every moment that passes by. Therefore, the earlier you participate, the
better chance you have of becoming a winner, regardless of your business domain.
Here comes a question, why should you have a mobile application? And the answer is: better visibility and
recognition, to build brand, to create a robust marketing channel, to improve customer engagement, to attract
prospects, to get real-time feedback from your customers, and much more.
Undoubtedly, mobile marketing is a leader these days. And a mobile app is a vital tool on the landscape of mobile
marketing. Here are the main advantages of a mobile application for a business.
Mobile App is the Future
Though a website is vital to have an online presence, a mobile app is a real growth driver. The number of
Smartphone users has been ever-increasing. These days, mobile users do everything with their phones, including commerce, trading, payment, and much more.
Therefore, mobile apps have become the present and future of computing. A dedicated mobile app for your business will certainly increase the growth of the business.
Mobile App Creates a Direct Marketing Channel
A mobile app serves many functions: it can offer general info about your business, and can also furnish easy to access product prices, booking forms, user accounts, news feeds, and much more. With the help of push notifications, you
create a direct marketing channel, which can be used to inform your customers about new products or services,
discounts and hot deals, and whatever you want your customers to know.
Mobile App Improves Customer Engagement
Regardless of your business domain, your customers want to reach you: they want quick solutions to their problems. Having a messaging feature within your app can really make a difference in the way you engage with your customers.
Mobile App Can Make You Stand Out from the Competition
A hassle- free mobile app has the power to make you stand out from the competition. Try to include all the services
in the app dedicated for your business, and you will have tremendous results in the terms of growth and brand
building.
Mobile App Provides Value to Your Customers
A mobile app can be a great way to provide value to your customers. You can offer discount coupons to your
customers if they download your mobile app. This will provide an improvement to your app download, and your
customers will feel valued at the same time.
These are some of the many advantages offered by a mobile app for a business. A mobile app is going to be a vital
component for any business in the future. Get a robust mobile app for your business to set a foundation for growth.