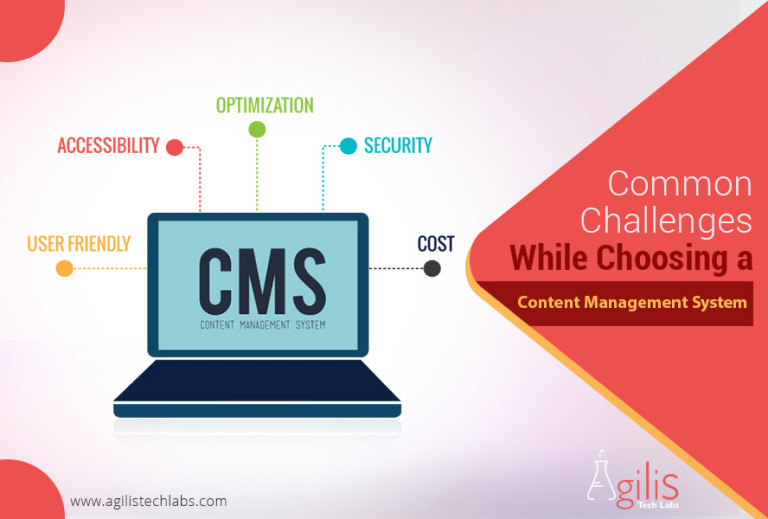 Common Challenges While Choosing a Content Management System
It can be a bit tricky task to choose a right content management system if you don't have a set of clearly defined requirements. The market is flooded with different CMS solutions, and not all of them can meet your need. There are chances that you can be lured by fancy functionality, which you will never use. Then, what should you look for to buy a perfect content management system that can serve your purpose?
Needless to say, a rich and informative website requires meticulous planning and thought. So you should spend some time on research in order to choose the right CMS. Here are four top challenges that most companies face when they are selecting a CMS:
* It is common that most times enterprise software programs are purchased by management and upper-level IT executives. And these high-ups are not going to use these programs. As many CMS platforms lag behind when it comes to user experience, you should always include your primary users in the buying process. Get the demonstrations of prospective solutions before you make a final decision.
* Usually, CMS solutions come with standard authoring tools. So it is not easy to find authoring tools that will fit your exact needs. If you want to have a website with a rich library of engaging multi-faceted content, you should try to find a CMS solution that can be customized as per your needs.
* It is never easy to introduce a new CMS solution to your staff members who are adept in outdated content procedures. So make sure you have resources to train your staff members for a new CMS solution.
* Even if you are targeting the domestic market or you are selling language specific products, you should always look for a CMS with multilingual support. We are living in a multicultural society, so a CMS solution with multi-language support can provide you a significant edge over your competition.
In order to overcome these challenges, you need a helping hand. An experienced company can guide you to choose the right solution, develop a content strategy, conduct training, and ensure broad CMS adoption.