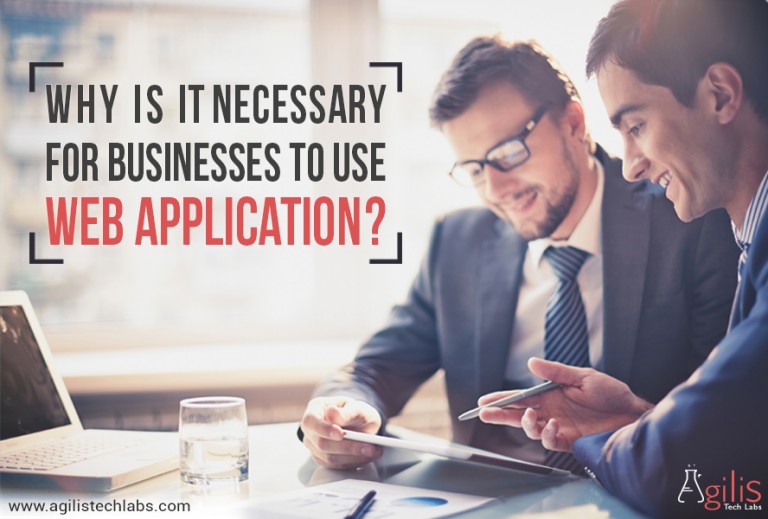 Why Is It Necessary For Businesses To Use Web Applications?
If modern-day business owners wish to see a better growth in their market share, the secret lies in creative web applications. In fact, these applications tend to be even more important than the official websites of the companies when it comes to generating profits. The reason is quite simple – A website would mostly convey information about that particular business or company. In other words, only genuinely interested people would go through that site. A web application, on the other hand, tends to be a tad more interesting.
Web apps offer a larger consumer reach because of their features that tend to be more useful to those consumers. Also, web applications can be easily accessed and used on several mobile devices as they consume lesser bytes when being browsed, loaded and used.
Using web apps makes it easier to strengthen the link between a particular company and its target market. It plays a crucial role in their branding process by attracting more customers while keeping the existing ones hooked on continuously. The ease-of-access that comes with most web apps is a highly remarkable feature that enhances the popularity of the business and widening its scope for staying in the competition for long.
Other ways in which businesses can benefit from web applications are:
A better customer support can be offered as the company becomes more approachable and less intimidating. So, the users of the apps feel more comfortable with the company and wish to stick to them for a long time.
This tends to be a more cost-effective strategy in garnering customers. And yet, it is highly efficient and more effective than any other options that are available.
Objectives of a business can be more easily mapped out and conveyed in a better-to-understand fashion. Tasks too can be simplified without difficulty while ensuring that specific business demands are met by the developers.
The widespread use of web application also allows for easy recovery in case of data loss or technical blunders.
Web apps offer better security to the users and that is why they tend to get more and more popular. Ultimately, this leads to gaining better customer loyalty for the businesses.
Web applications lend that unmistakable edge over other competitors. The better an app, the more will it keep the customers engaged and involved with the company itself. So, that again leads to an improved and denser customer loyalty.
Since these applications have made their way into every sector of a business setup, they may gradually eliminate the need for software applications. So, all departments get equally benefitted through the same.