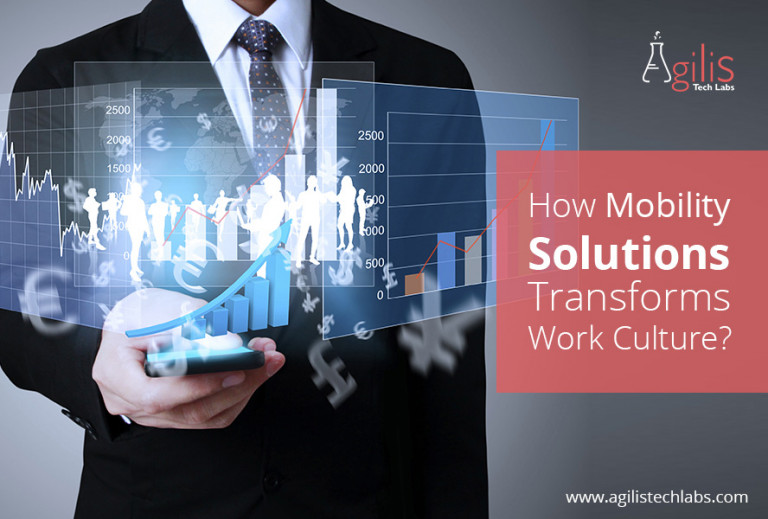 How Mobility Solutions Transforms Work Culture?
Things change; and most of the times, they change for the better. The change that today's mobility has brought has changed the way businesses used to function, but these changes have been more of an improvement than otherwise. However, the 'surprise and awe' moments around mobility solutions have been fading away; it is no longer the newest trend on the block. It has rather become an integral part of the entire business strategy that every business needs to develop to stay moving in the right direction.
Mobility leads to better results, a more efficient workforce, and exceptional customer satisfaction. There is more to mobility solutions than just technology; the flexibility offered by these solutions provides businesses with newer and more achievable service delivery opportunities.
On-The-Go, Not Location-Based Work Habits
Bring Your Own Device (BYOD) is the work culture that is bringing a lot of improvement on how employees work, but also on how productive they are? The flexibility that comes with BOYD culture helps employees to do their work from wherever they want; working from office premises isn't required anymore. By this simple change, businesses can keep and improve upon their agility. This way, businesses are able to act better and faster and are able to stay competitive at the same time. Some business owners don't like the BOYD idea because they feel that will cost them more; however, their thoughts are way too traditional. They need to follow a more contemporary approach, which is going mobile. As employees use the same device for individual and business needs and the office internet to stay connected, the spending comes down. Adopting the BOYD culture helps businesses in attracting better employees and creating an environment in which they can be more productive.
Improved Customer Experience
How customers buy things and what they buy keeps on changing? Sometimes, this change overtakes the technological developments taking place in a period of time. There is so much transformation, from adopting better technology platforms to changing business framework that hampers customer service delivery. Rising competition is making businesses look for alternatives that can help them deliver to customer expectations in the best and fastest way possible. Mobility tools are helping businesses analyze customer data, and thus direct their marketing campaigns towards what they find.
Unified Communication for Better Decision-Making
Unified communication tools have taken the communication market by storm. With UC tools, businesses are free to choose features and functionality depending more on their needs, not on what is available to them. Whether you are a small business or large enterprise, you can use UC tools to streamline your core business functions. And it is the improvement in these tools that has resulted in businesses having significant improvement in their functionality. From exchanging instant messages (IM) to creating contact groups, everything is possible. IM is one great way of keep in immediate touch with your colleagues; q question sees a reply within seconds, which is not possible with email.
Mobility solutions have helped businesses in becoming more capable of delivering utmost customer satisfaction. Employees are better equipped to respond to challenges and thus be more productive.