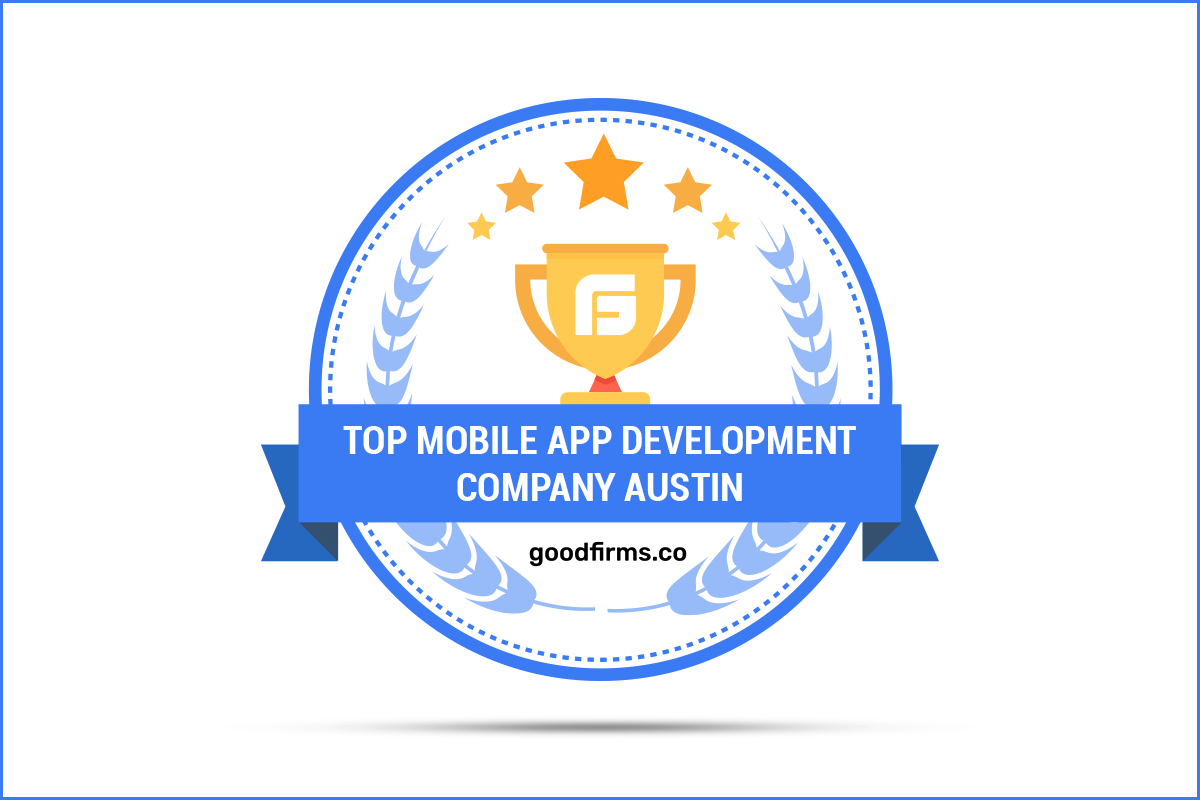 Mobile App Development Austin Agilis Tech Labs wins an Awarding Position among Top Mobile App Development Companies at GoodFirms
About Agilis Tech Labs
Austin based Agilis Tech Labs is an exceptional app and web development company with a highly skilled team of developers and marketers. Established in 2012 the agency works with the vision of achieving constant growth, and thus, they provide solutions, which thrive in the global markets. The agency has a team of developers and designers who hold unmatchable skills for developing websites for various industry niches. Agilis implements elements like timely delivery, the pool of expertise, and the quality services for developing solutions.
About GoodFirms Research Process
GoodFirms is a B2B agency, which connects various service providers with genuine service seekers. For this, the researchers evaluate every company using three parameters – Quality, Reliability, and Ability. By using the process, GoodFirms portray the list of top IT companies along with their reviews, company information, CEO interviews, and details about their industry experience.
Agilis Tech Labs' Performance Evaluation by GoodFirms
1. Mobile App Development
Agilis is an exceptional agency, which develops interesting mobile apps for its global clients. Their apps are robust, scalable, and highly flexible to demonstrate business growths.
The agency specializes in developing iOS apps, Android apps, Xamarin apps, and apps for enterprises. The team of Agilis has a sturdy hands-on in implementing the ingenious technologies to develop vibrant apps.
Such great expertise has promoted the agency among the top mobile app development companies in Austin at GoodFirms.
Not only this, Agilis builds apps from scratch and takes it to the stage where it has the potential to generate notable revenues for their clients. They also help clients in choosing and developing apps for Hybrid and Native platforms. Moreover, they also please to work on customized app development requirements of the clients.
Agilis ensures to deliver fully optimized apps, which intensify the visitors to download the app and enjoy the pleasant experience of using the apps. Apart from this, Agilis enjoy facing the new challenges as it enhances the skills of their team and makes them future ready for new opportunities. Looking at such a commendable approach of Agilis in making mobile apps, the researchers believe that the team will quickly land among the top Texas app developers at GoodFirms.
2. Java Development
Apart from developing engaging mobile apps, Agilis also offers web development and web designing services to its clients. Their team of web developers masters in using languages like Java, C, C++, and Python.
The team's websites development process using java is backed by actionable plans, which acts as the key to the success of web projects. Their team specializes in developing websites using Java as a platform because Java gives the flexibility to improve web performance, provides stability, and security.
The immense experience of developers in using Java caught the attention of researchers and they believe that the team will soon shine in the GoodFirms' category of top Java developers.
About GoodFirms:
Washington, D.C. based GoodFirms is a maverick B2B research and reviews firm that aligns its efforts in finding the top web development companies and app development agencies delivering unparalleled services to its clients. GoodFirms' extensive research process ranks the companies, boosts their online reputation and helps service seekers pick the right technology partner that meets their business needs.
About Author:
Anna Stark is presently working as a Content Writer with GoodFirms – Washington D.C. based B2B Research Company, which bridges the gap between service seekers and service providers. Anna's current role lingers her to shape every company's performance and key attributes into words. She firmly believes in the magic of words and equips new strategies that work, always in with ideas, something new to carve, and something original to decorate the firm's identity.